It all began in the late 80's / early 90's when Mathias an H.B ended up in the same band "The 'n' Sin" which was an offspring of H.B.'s thrash metal band "Fury". The 'n' Sin played glam / sleaze rock a la G n' R, Poison, Kingpin etc. Unfortunately (or not?!) the band split up but Mathias and H.B. continued to write songs together, it worked out fine and they wrote several songs until they went separate ways in 92.

And now more than 10 years later they hooked up and found out that they have much more to give each other and rest of the world creatively and they complement each other very well. They asked Conny, currently working with Mathias on his soloproject, to join this brainwash that he madly did.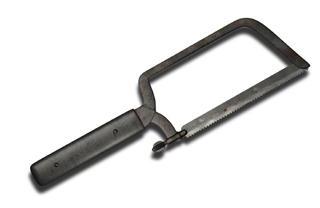 The idea to get together again came up when H.B. found his great old, old grandfather Xerxes Anderson's (a.k.a. Prof. Xandau 1807 ~ 1851) notes

from his therapy sessions.
Prof. Xandau was a very respected therapist during the first half of 19th century an had his sessions all over the world based in both Europe and the U.S. These notes are the solid ground to this project and are used to tell a true story about psychological thoughts and human behaviours. The memory notes declare what's going on in the human mind in different situations and there are no names involved so it's totally anonymous. Its fantastic literature and breathtaking reading, the human brain is very complex and odd. You can say it for sure lives its own life.
Musically MindSplit is a mixture of
Progressive Metal and Classical hard rock.
"~ The Charmed Human Art Of Significance will give you the answers…"